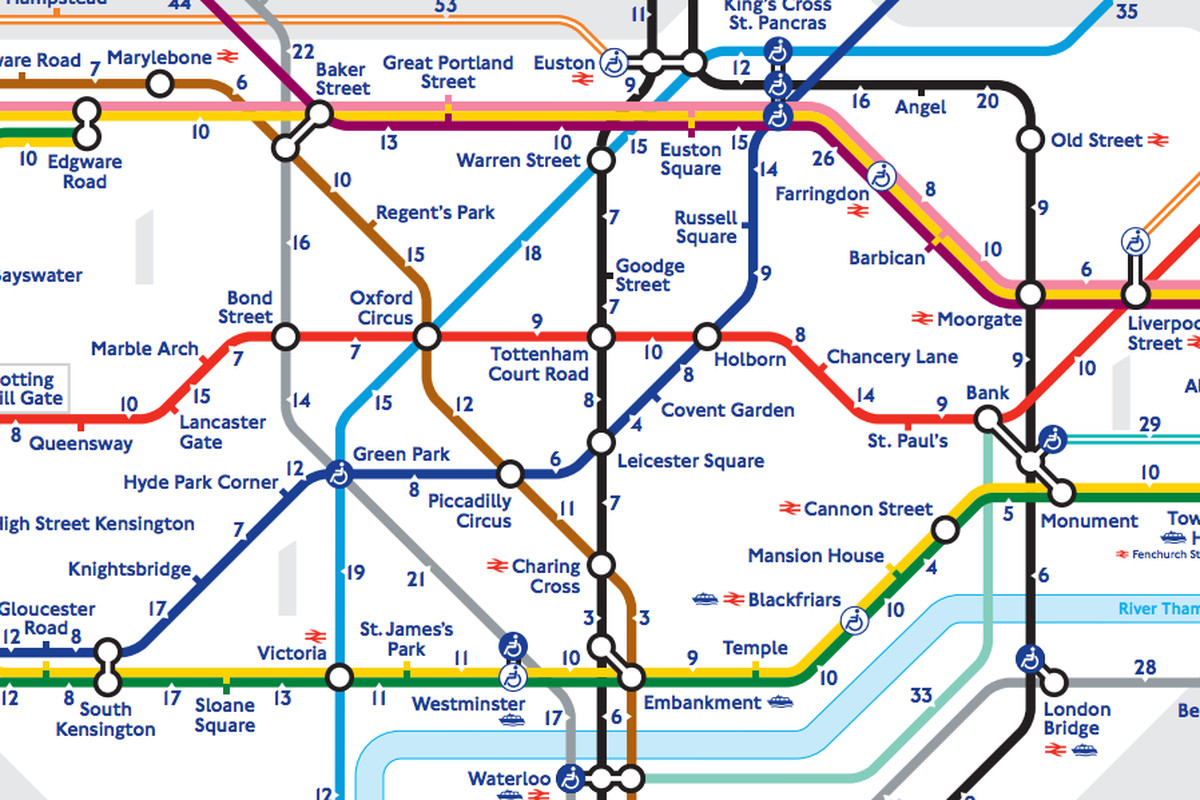 "Please mind the gap between the DID and the DID Document! Just like the London Underground, Layer 1 Utilities are a collection of connected rails and overlapping networks, on top of which SSI ecosystems are developed. The ToIP Utility Foundry Working Group (UFWG) are mapping out how they overlap, intersect and differentiate from each other."
Layer 1 Utilities for decentralized identity are becoming increasingly diverse, complex and multi-functional. Covering a range of use cases from anchoring digital trust with DIDs, to decentralized governance, to enabling payments for identity credentials.
And as they continue to develop and expand, invariably, one question will keep coming up:
"What Layer 1 should I use?"
And to the person asking this question, I would say the following.
"It depends, where are you trying to get to?"
Just like the London Underground, Layer 1 Utilities are a sprawling megalopolis of interconnecting chains, rails, and zones, laying the foundation of the ecosystems built on top.
There are multiple routes and options to reach some destinations. Whereas, for other destinations, you may need to take one specific line. Some zones are more expensive than others. Others are far better connected. You can find lines underground, while some are above the surface. And if you really want, you can even find lines with trains that drive themselves!
Utility Foundry Working Group
As with any metro system and underground, there is not one line which goes to all stations. You need to understand where you may need to change, and where the overlaps are.
At the Utility Foundry Working Group ("UFWG"), we want to develop a cohesive map and topology of all Layer 1 Utilities, and what route is best to take for each destination. We want to help those interested in utilizing decentralized identity understand why some Utilities may fit certain use cases better than others, in terms of price, convenience, interoperability, functionality, and speed-to-production.
Please mind the gap between the DID and the DID Document!
The old and the new
The London Underground began in 1863 with the Metropolitan line and is still being built today, with the Elizabeth Line potentially launching this year, connecting central London with Reading.
Similarly, decentralized identity has established Layer 1 utilities, and repurposed Layer 1 utilities, such as did:sov or did:web, as well as newcomers like did:keri, did:orb, or did:cheqd. In this new phase of the UFWG, we intend to continue existing work and deliverables on ToIP registered utilities, as well as branching into new innovations, DeFi, and Layer 1 Payments, as well as decentralized governance.
We would welcome all who are interested in the quickly developing ecosystem of Layer 1 utilities, or if you just have a desire to get more involved in SSI, to come and contribute to our deliverables:
Alternatively, if you are involved in building a Layer 1 Utility and would like to present your work and roadmap, we'd be happy to incorporate you into our agenda as a Special Guest.
We will also work alongside you to map out your Layer 1 Utility, and help:
To get involved, please jump into our Working Group and introduce yourself:
The UFWG runs biweekly on Tuesdays [6am AEST, 15:00 EST, 20:00 CET] and the next meeting falls on the 1st March. [Google Calendar] [Meeting Link]
This is the Victoria Line train to Brixton, please use the method, did:sov, and get your DIDDocument ready for inspection.
For more information, please contact our leadership:
Jessica Townsend, Co-Chair, UFWG
Alex Tweeddale, Co-Chair, UFWG
Lynn Bendixsen, Co-Chair, UFWG
Contact Jessica, Alex and Lynn through our contact page.